VAP®3D: Solutions adapted to component form
As part of the AZIMUT and RoCk projects and working in response to calls for automated and optimized process chains, Trans-Textil and its partners have developed a new made-to-shape approach especially devised for large aviation structures that need to be fabricated in one integral process. Starting with the geometry data of the Airbus A350 pressure bulkhead, this involved compiling the layers in the VAP® process lay-up into a VAP® 3D material kit made up of instant-use textile auxiliaries that have been tailored to the precise shape of the component mold. Aviation-qualified materials combined in newly-developed cutting and joining techniques were solely used.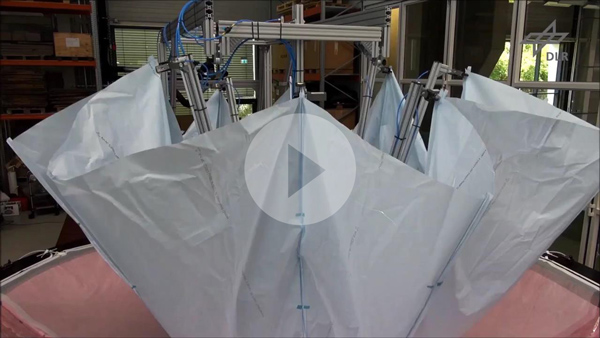 The large-scale, multi-layer made-to-shape solutions come with robot grip straps for swift, automatic and precisely-positioned layer stacking in the mold. This almost entirely eliminates the need for laborious cutting work and other preparatory tasks such as joining, positioning, repositioning and fixing the layers by hand. The VAP® 3D material kit has already proved its worth in a trial involving a full-size Airbus A350 pressure bulkhead.



Practice-oriented adaptation
Thanks to the applications engineering experience of the VAP® Network partners and their expertise in made-to-shape solutions, VAP® membrane systems proven in aviation and industrial applications and further textile components (such as 01870 Flow Aid by Trans-Textil) can now be adapted to specific individual requirements for component fabrication.




Quality made in Germany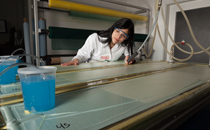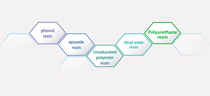 In its VAP® lab, Trans-Textil develops and tests combinations of membrane laminates, resins and processing approaches under realistic conditions.


Oeko-Tex certificate confirms human ecology safety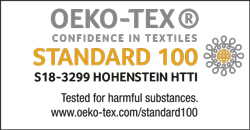 With the certification of VAP® products "Made in Germany" to the latest criteria of the Standard 100 by Oeko-Tex, Trans-Textil and Composyst once again demonstrate the high environmental standard of their vacuum infusion products. In the manufacture of our patented semi-permeable functional product CS/E, 3D ready-mades, multi-layer systems and flow media we intentionally avoid the use of polluting substances. Free of substances classified as hazardous, the products ensure a high level of process performance in the VAP® technology combined with occupational safety as well as the lowest emissions during production and use.
The Standard 100 by Oeko-Tex is an international, independent testing and certification system for textile products. It certifies the human ecology safety as well as the conformity with all currently valid limit values in part far beyond the legal requirements.

Airbus and Trans-Textil are owners of patents on membrane products and processes in the field of vacuum infusion, e.g. VAP® vacuum
infusion process (DE 102010 011 067 B4 and DE 10 2008 006261 B3 as well as international PCT patent application WO 2011/110340 A1
and WO 2009/092543 A1, as well as domestic and foreign patent applications and patents resulting therefrom). Without the consent of Airbus
and Trans-Textil, the patented membrane products may not be manufactured, offered, supplied, placed on the market, used or imported for the aforementioned purposes, nor may they be owned. The use of such membrane products for resin infusion processes is only permitted in
connection with membrane products manufactured by Trans-Textil GmbH. The membrane products are purchased from the authorized distributor Composyst GmbH. VAP® and the VAP logo are internationally registered trademarks of Airbus Defence and Space GmbH. Their use is only
permitted with the consent of the trademark owner.